These are some questions we commonly hear
Please let us know if you have a question or a topic you would like us to address. Email us at [email protected]

Feel free to review us on Google
Winter Pet Health and Safety Tips
Rodenticides: Most people are aware of the danger of rat poisons to dogs and cats, but there are new products on the market that are of even greater concern. Symptoms include abnormal behavior, confusion, loss of balance and coordination, increased sensitivity to touch, seizures, and death.

Anitfreeze: Ethylene glycol, the active ingredient in most antifreeze products, is highly toxic and affects the nervous system and kidneys. While problems may start within a couple of hours of ingestion, sometimes early signs may be missed in poisoning cases concerning this ingredient. In six to twelve hours, pets may be markedly ill.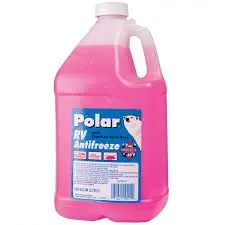 Cold/Cough Medications: When cold and flu season is here, we don't often realize the dangers cold/flu medications could have on our pets. Ingestion symptoms such as agitation, hyperactivity, tachycardia, hypertension, and tremors can be seen.
If you suspect that your pet may have ingested a potentially poisonous substance you should, get the container it came in so that the toxic agent can be identified, and contact your veterinarian immediately, or call the Animal Poison Control Center ((888) 426-4435) as soon as possible.
When calling the Animal Poison Control Center there may be a fee associated with your call. The Animal Poison Control Center is staffed 24 hours/day and 7 days/week with board certified veterinary toxicologists. Human toxicology hotlines are not the best source of information when dealing with possible pet poisonings.


FAQ's
Yes, we recommend outdoor cats and dogs have year-round flea and tick preventative. Ticks can withstand very cold temperatures. So just because it is cold outside, and snow and ice are on the ground, we should not let our guard down.
Dogs are omnivores so grains are good for them. Grain-free diets are not advised unless medically necessary.We recommend feeding an age appropriate diet to your pet.